"Significant progress has been made" to resolve the row over the Northern Ireland protocol and a deal is "very much game on", Sinn Fein's leader said. 
Speaking after talks with Rishi Sunak, Mary Lou McDonald told reporters: "We have always believed that a deal on the protocol was possible and we've always known it was necessary.
"It is clear that significant progress has been made and we are very heartened by that. We now want to see a speedy concluding of matters."
Politics live: PM holds talks with NI parties
Mr Sunak travelled to Belfast last night to meet local party leaders amid mounting speculation a deal on post-Brexit trading arrangements could be days away.
Ms McDonald said: "The bottom line is that we have to ensure that any deal provides for ongoing access to the European single market, no hardening of the border on the island of Ireland and a protection of the Good Friday Agreement in all of its parts.
"It seems to us that it's very much game on."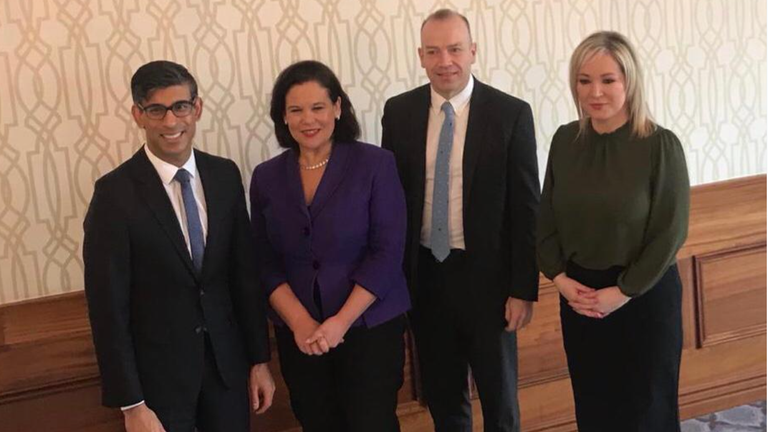 She said if these terms are reached it is then "a matter for everyone, for each of the political parties to step up, get back to work and deliver for people here in the north of Ireland".
This is likely aimed at the DUP and other unionists who have collapsed the Stormont assembly in protest over the protocol.
What is the Northern Ireland protocol?
The mechanism was put in place to ensure there was not a hard border on the island of Ireland after Brexit, which would have caused significant difficulties.
But because the Republic of Ireland is still in the EU, it meant that any goods in either the Republic or Northern Ireland had to abide by EU rules and regulations.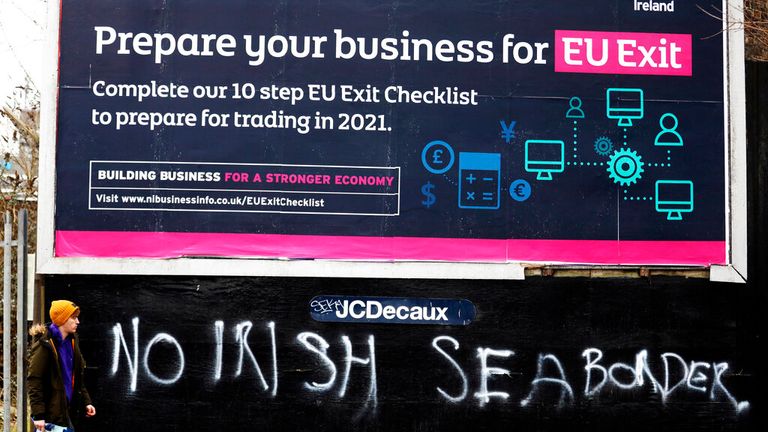 This led to goods travelling into Northern Ireland from the rest of the UK being subject to import checks – effectively turning the Irish Sea into a trade border, which former prime minister Boris Johnson promised would not happen.
Unionists in Northern Ireland say this has led to them not being a full part of the UK and are refusing to cooperate with forming a devolved Executive in Stormont until the issues are resolved.
Read More:
What is the Northern Ireland protocol and why does it matter?
The UK government says the protocol is not working and wants to override it with new legislation if the EU does not agree to changes – a move Brussels has warned is "illegal and unrealistic".
However, tensions have cooled in recent months, with both sides pledging to work together to find a way forward.
Newspaper reports have suggested Mr Sunak could brief his cabinet on the deal and announce it in parliament as soon as Tuesday.
'Way to go yet' on Northern Ireland deal
However, UUP leader Doug Beattie, a unionist politician, said that Mr Sunak told him there was a way to go yet on the Northern Ireland protocol deal.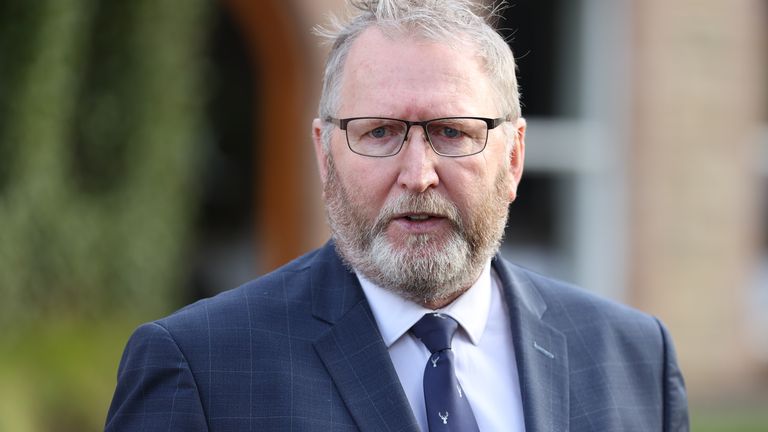 He told reporters: "Really, all he said was things are moving quicker than he probably anticipated them actually moving.
"But when he says there's still some way to go, that sort of tells me that we could be talking next week, that doesn't mean it will be next week, it could be the week after."
Meanwhile Colum Eastwood, the leader of the nationalist SDLP, said the prime minister had given "scant" detail on the potential deal with the EU and said he believed that Mr Sunak was "ticking the box" of engaging with the Stormont parties.
"I think he's very careful not to get into too much detail until the deal is done and I suppose that's fair enough," he said.
Mr Eastwood said he made clear to Mr Sunak that the dual market access provided for in the protocol, allowing business in Northern Ireland to sell unfettered into the EU single market, must be preserved.
"He said the deal is not done yet," he added.
The DUP is the key group that the prime minister has to convince about his plans to change the Northern Ireland protocol.
They were also due for a 15-minute meeting this morning before coming out to talk to journalists, as the other Northern Irish party leaders did, but the talks have reportedly overrun.
Senior figures within the DUP and the European Research Group of the Tory party have warned that any deal must remove the oversight of the European Court of Justice (ECJ) in Northern Ireland as well as dealing with trading difficulties.
While it is understood the EU and UK are close to signing off a deal that would reduce protocol red tape on the movement of goods from Great Britain to Northern Ireland, there is no expectation that Brussels is willing to agree to end the application of EU law in the region.
The EU contends that a fundamental plank of the protocol – namely that Northern Ireland traders can sell freely into the European single market – is dependent on the operation of EU rules in the region.